Last Updated: Sep 23, 2018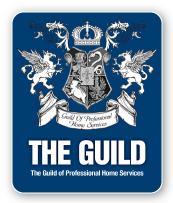 Welcome to Pillar To Post Home Inspectors. As part of your community, we are pleased to provide our local customers, real estate professionals, home buyers and home sellers with a home inspection service that brings to the buying or selling of a home unmatched quality, precision, integrity, and professionalism.
We call what we do The Moment of Truth. It is the moment when the emotion of buying and selling a home meets the reality of the issues of that home. Our work is to communicate effectively, knowledgeably, efficiently, and openly about the condition of a home. We understand that our customers trust us to inform and educate them about what we see and what we find, and this is a trust we hold in the highest regard.
We print right onsite in color with our mobile printer using our Industry leading efficient reporting format so you close your deals faster and the homebuyer finally move into their dream home.
We print the inspection report right onsite so you don't have to wait for the full Home Inspection Report, which would typically take 2-7 days.
We have the most efficient reporting system and not just a Checklist like you usually see. We have a "Defect Based Report" summarized for easy reading and understanding.

We have 3 Packages for the Clients to choose from so they have options.

We have convenient 7 days a week scheduling with our EZ Book Center so you won't get a voicemail.

We offer a beautiful Home Inspection Binder with Maintenance tips, over $1,000 in Coupons from our Partner Companies (Painters, Flooring, Moving companies, Closet organizers, etc,).

We do Pre-Listing Inspections as well if you are a listing agent, this will help to know the issues ahead of time and even before you list it.

Great pricing! Our Plus Package starts at $315 up to 1500 SF.

We are the largest Home Inspection company in North America with over 500 Franchises.

Since we are a National Brand, we offer so much more for your Clients.