Last Updated: Oct 4, 2023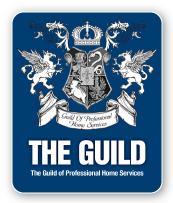 Over 20 years experience with every style.

Bally is the head stylist at his establishment and as such he ensures that every client is comfortable and satisfied with the service he provides. Comfort and satisfaction start with the aesthetic appeal of the studio. The rich ornate lighting infuses the meticulous black color scheme. From the black leather waiting couch to the black rectangle mirrored personalized work stations to the black uniforms of his staff, the salon's classy look matches the superior service it offers.

Having spent 15 years at a leading hair salon in south Trinidad, Bally had ample time in which to hone his hair styling skills. During that time he quickly mastered his craft and then went on to train with top international hair care companies such as Vidale Sassoon, Matrix, Paul Mitchell and Sebastian. With his exceptional works of art speaking for him, Bally got the oppourtunity in 1999 to work with the Miss Universe Pageant. Since that time it has been over thirteen (13) years he has been working with the Miss Universe pageant. When he is not styling the hair of some of the world's most gorgeous women, he creates works of art for his ever-growing clientele; which include Diplomats, Models, Soca Artistes, and Government Officials.