Last Updated: Oct 4, 2023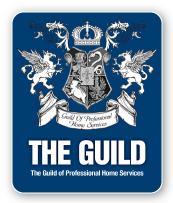 The motifs of our Luxury Boutique Hotel are shaped by our island's abundant cultural influences. One room is inspired by the sumptuousness of Indian palaces and swathes you in the lively colours of bazaars and Asian marketplaces, while the next is reminiscent of celebrated Trinidadian tales of myth and folklore, and each room pays tribute to a different, essential aspect of our rich history.
Coblentz Inn Boutique Hotel offers transport coordination, laundry and ironing services, wireless internet and fax machine access, international and direct dial telephone access and much more. We want staying in our hotel to feel like a lavish experience; our rooms feature complimentary minibar, cable TV, DVD and CD player, alarm clock, radio, hair dryer, room safe and additional amenities. We provide the highest quality in complimentary luxury toiletries. Each room has a fully-equipped, artistically designed kitchenette. Want to get out of your room and relax? Check out our new pool or onsite gourmet restaurant, Battimamzelle.
As a guest at Coblentz Inn Boutique Hotel, you will enjoy the benefit of safe, elegant West Indies vacation lodging with close proximity to Port of Spain's business, entertainment and shopping centres. Our front desk is open twenty-four hours a day for your safety and convenience.