We Offer:
ATV, AUTO, MOTORCYCLE, BOAT, SNOWMOBILE INSURANCE
CONDO, HOME, TENANT INSURANCE
BUSINESS, LIFE AND TRAVEL INSURANCE
Last Updated: Nov 28, 2023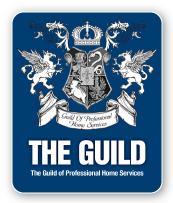 Allstate Insurance Company of Canada is a member of one of the largest insurance organizations in the world – The Allstate Corporation. Allstate Canada has provided peace of mind and property and casualty insurance to Canadians since 1953.
We deliver a full line of auto and home products in the provinces of Alberta, Ontario, Quebec, New Brunswick and Nova Scotia.
The Good Hands Network® enables consumers to reach us any time, any where, any way – online, by phone, or in person.
As much as we touch the lives of Canadians through our products and services, we also carry a proud heritage of community involvement.
"You're in Good Hands®" exemplifies the commitment, knowledge and professionalism of Allstate's trusted advisors to customers, making us one of Canada's strongest personal lines insurers.
(705) 446 - 5684