We Offer:
Home Inspection
EMF Home Inspection
Mould Inspection
Thermal Imaging
Last Updated: Nov 28, 2023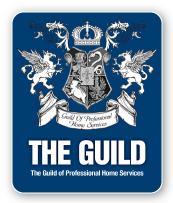 Home Sweet Home Inspections is the premier home inspection company in the Golden Horseshoe. We have been trusted by home buyers to help them make informed buying decisions for over 7 years. Our home inspectors carry Errors & Omissions insurance for added peace of mind. Whenever possible two inspectors are dispatched. Our home inspections typically range from 2-3 hours long depending on the size of the house and you are invited to follow along with your inspector as they perform their inspection. We are available seven days a week including early evenings.
We take great pride in every inspection we perform. When the inspection is over, your inspector will prepare a detailed inspection report regarding the property.
THERMAL IMAGING INCLUDED

What's behind your walls? What you don't see can hurt your home, but a simple and inexpensive service could be just the tool for peaking into the hidden recesses of your biggest investment.

For a limited time we include thermal imaging scans with the cost of your home inspection. Not convinced? Check out this link to the
Toronto Star - May 3, 2011 edition which explains the benefits of a regular inspection vs. an inspection with the use of thermal imaging camera.

Do you really need a home inspection? Absolutely! Watch this CBC News video that was featured on the CBC news on
March 31, 2012 to help explain some drawbacks of not getting a home inspection by a certified home inspector.

EMF Home Inspections
Protect what matters most to you - Your Family...
EMF exposure is a concern to everyone. We can help pin point harmful EMF energy in homes. EMF inspections are offered in conjunction with our home and Thermal Imaging inspections. We use a gause meter that can find 60HZ EMF's in a home's electrical system. We do reads at various points around the interior and exterior of the home. For more information on the effects of EMF exposure please visit the World Health Organization Website.


Call us today at 905-324-HSHI (4744) to book your home inspection. If you prefer you can text us at the same number and request a call back.

We offer peace of mind - one inspection at a time...