647-909-3946
Your Expert Local Painters!
At Emerald Professional Painters, we are dedicated to making your house painting experience as easy and enjoyable as possible. After all, this is your home we're talking about. Choosing a house painter in the Whitby, Brooklin, Ajax, PIckering, Oshawa, Clarington, Bowmanville, Courtice, Uxbridge and the rest of the Durham Region is a personal decision, even if the project you have in mind is retail or commercial painting rather than a residential painting job. As a result we take our role very seriously, and are committed to delivering the best possible job for you.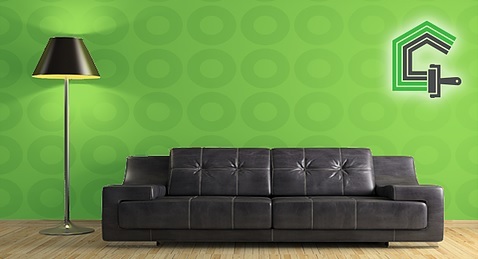 In order to ensure your complete satisfaction we are very happy to offer you, standard with each and every job, the following:
ReMax Realtor painting services
On-time arrival by professional Durham Region painters
Greetings from friendly personable staff every time you call, no matter when you call
Daily job updates
Timely job completion
Attention to detail and care (as one of the top rated House Painting Contractors in the Durham Region
A worry-free experience without the need to "house sit" – we are all bonded and insured house painters with criminal background checks
Pet-friendly staff for dogs, cats, and other little ones
Low/zero VOC paints, environmentally-friendly and non-toxic
Prompt communication
A house painting experience that exceeds your expectations
A team of craftsmen who are truly dedicated to ensuring a professional job
Belongings and floors completely covered and protected
An orderly work site
Drywall and plaster restoration where necessary (as per the contract)
Carpentry and other Handyman work
Repair of water-damaged areas
Damaged wood surface restoration
As the top rated house painting services provider in the Durham Region, we are dedicated to transforming your home into the best it can be. Don't just take it from us, either, check out our reviews and hear from our former clients at Homestars to see what Emerald Professional Painters' customers have to say about us first-hand!
They say a picture is worth a thousand words, but if all of those aren't enough to persuade you there are even more benefits to working with us!
The Lowest Possible Price for Such High Quality Painting
Every house painter on our staff has many years of experience, and we are a company that takes pride in professionalism. Our top of the line services result in both homes and businesses looking better than new. You get what you pay for, and what you're paying for is a job that will be done right the first time!
A Beautiful Home Can Result in a Healthier You
Our preference for low/zero VOC paints means that you won't have to worry about harmful chemicals clogging up your airspace, but a fresh paint job can do even more than that! Renovating an older home can mean getting rid of a lot of dust and mould that once clung to the walls, both of which can result in some pretty nasty allergies.
Spending Money to Increase Value
Nothing makes a buyer's eyes pop like a freshly painted home, and a job done by one of our experienced house painters can have you selling for more than you asked for. Going the extra mile with Emerald Professional Painters will impress potential buyers and definitely make your property stand out on the market.
Preparing What's Under the Paint
In addition to our famous house painting services, we also pay close attention to the walls we will be covering in the colour of your choice. We remove and install wallpaper, repair and remove stucco, and even replace drywall. There's no point in painting over a damaged surface, and we can ensure that the beauty of your home is more than skin deep.
Book now for your FREE INTERIOR HOUSE PAINTING QUOTE in Toronto
That doesn't even include the other notable services that people ask for: interior decoration, faux finishes application, and kitchen cabinet painting. Don't see the services you want from your home? Give us a call at 647-909-3946 or email us at contact@emeraldpainting.ca or visit our website at https://www.emeraldpainting.ca/. We are here to serve you 24/7.
Find out more about our services in Whitby, Ajax, Pickering, Oshawa, Clarington, Bowmanville, Uxbridge, and Courtice!
Your Expert Painters
Do you need local interior or exterior painting services? Emerald Professional Painting has you covered! Our Professional Painters specialize in residential interior and exterior painting. Hiring a painting company to paint the interior or exterior of your house or condo is a decision that every homeowner eventually makes. We are here to make the decision easy for you! From the first call to the final look, we strive to do our job to the best of our ability. So you spend no time worrying, and all of your time enjoying your new living space. Try us out!
Why Emerald Painters?
We can write a book about why you should choose Emerald but your time is too valuable to read a book about us. So, we did the next best thing, we summarized our book into some points you can quickly look at. These points put us ahead of the competition and create competitive advantages that allow us to be the standard. The Emerald agent you talk to can elaborate on these points if you'd like but all you need to know is that we put our name on every job we do. We have worked hard to build a positive brand for our name and every job adds on to the brand. Don't settle for anything less. Call Toronto's painting standard and get your house painted the right way!
Fully Licensed
Professional Painters
We are GREEN
Optional 2 Year Warranty
References Always Available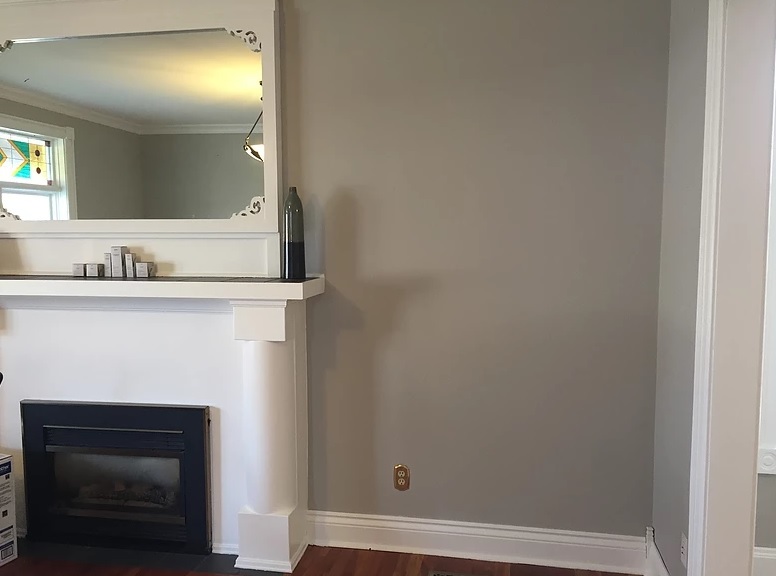 Liability Insurance
In the unlikely event of injury or accident, not only are our employees covered, but your property is protected under our company policy.
Satisfaction Guaranteed
Every one of our services is backed by our 100% Satisfaction Guarantee. We are fully committed to making your home dreams come true!
WSIB Insured
We believe that all of our crews deserve the peace of mind that comes with knowing they will be looked after should any unforeseen circumstances take place.
Every Painter is Experienced
Emerald Professional Painters' track record that is proven! Our expert, skilled staff are here to meet all of your needs – from start to finish of your project!
Background Checked
Feel safe and secure with our friendly, professional staff. Every employee entering your home has passed an extensive criminal background check.
Two Year Guarantee
Even when the job is done, we're still there for you. All of our work is backed by an unmatched Two Year Quality Guarantee.
Emerald professional painters are leading exterior and interior local residential professional painting contractors in the Durham Region including Whitby, Ajax, Pickering, Brooklin, Oshawa, Clarington, Courtice, Bowmanville, and Uxbridge. Call your expert painters for a free estimate at 647-909-3946 or visit our website. Remax Realtor painters. We provide painting services to realtors throughout Toronto and the GTA to help their client sell their house in today's market!