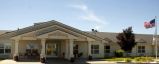 Last Updated: Jul 7, 2022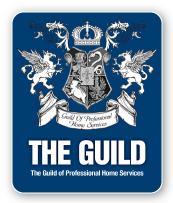 HEALTHY MAKES HAPPY.
Because stimulation is key to cognitive health, Settler's Park takes a multi-dimensional approach to daily life. This includes fresh, nutritious, locally-sourced meals prepared by our chefs. Special events and programs on site. Transportation services and local shopping excursions. And even trips to Sumpter Valley Railroad, horse-drawn carriage tours, bountiful fishing, and strolling through scenic parks in full view of the breathtaking Elkhorn and Eagle Cap mountains. It's all part of our award-winning Brain Health University – a program designed to promote a brain-healthy lifestyle that stimulates engagement through fun, variety, and challenge.
CARE THAT'S ALWAYS THERE.
Your loved one will immediately benefit from an Individual Service Plan (ISP) that forms the basis for personalized care. This means that, before arrival, we speak with you, your loved one and primary physician to determine the appropriate level of assistance. Together, we then compose an ISP that will meet with your approval and uphold our mission: to foster independence, engage the mind, invigorate the body, and nurture the spirit in the interest of true quality of life. In addition, our Baker City Assisted Living and Memory Care residents with dementia have a licensed nurse on staff and a security system in place at all times.
OUR FINANCING IS ALSO FAMILY-FRIENDLY.
Unlike many of our competitors who require large payments up front, Settler's Park offers a simple month-to-month lease that makes things manageable for you. All apartments include floor plan options and a number of amenities, listed in detail in the Services and Floor Plans sections.