We Offer:
Mortgages
Home Equity Loans
Dothan, AL
Last Updated: Jun 4, 2023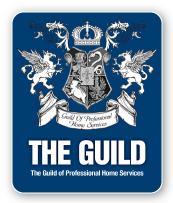 Real Estate agents, builders and past customers confidently recommend Fairway Independent Mortgage Corporation for our willingness to go the extra mile, and especially for our proven results. We are valued for our integrity and the peace of mind that comes from working with sincere and trusted professionals. We take pride in helping all types of home buyers from the first time buyer to the jumbo buyer. We are honored to help veterans secure VA financing and happy to assist families with a variety of construction and permanent loan options to build their dream home.
We are dedicated to taking away the stress of purchasing or refinancing a home. By understanding your goals, communicating and finding solutions to your unique situation, we are committed to finding the most beneficial program to suit your homeownership and financial goals. Purchasing a home or refinancing your existing home can be very exciting and a bit stressful. Our experience with the mortgage process allows us to guide you to the result you are looking for in a smooth and professional manner. Experience matters and referrals are welcomed. We are making dreams come true with one home at a time and as a lender, we are always here to answer all of your questions and help to make your dreams come true.