We Offer:
Patrol
24/7 Alarm Response
House Checks
Arrival Preparation
Last Updated: Oct 22, 2021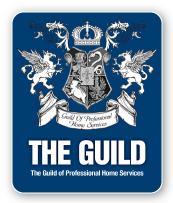 Hammer's Mountain Services, Inc., owned by Ron Hammer and his sons, Ronnie and Nick, has been in business since 1996. The company started out as a small hauling business. Over the years it has diversified into a multi-service company serving both commercial and residential clients. Hammer's Mountain Services provides property maintenance, weed abatement, yard clean up, tree trimming,tree removal, firewood delivery and snow removal.
When several of his regular customers wanted Ron to provide more for their home, it was a natural progression for him to expand the business to offer patrol service and alarm response. Subsequently, Hammer's Mountain Patrol was opened in 2014.

Hammer's Mountain Patrol prides itself on providing the peace of mind that a homeowner comes to expect from their local patrol company, especially when they are away from their mountain retreat. Just read what our clients are saying:
" I am fourth generation Lake Arrowhead... My family has had a home in the mountains since 1932... My wife and I bought our own home in 1998.... My family and i have worked with the Hammers for 17 years... there is no more reliable, smart, trustworthy family on the mountain... from security to everyday help... to eyes on the mountain when we cannot be there.. they are the ones we have trusted and will continue to trust... we hope, for many, many years to come. "