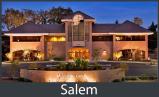 Last Updated: Feb 29, 2020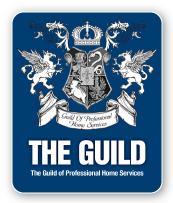 Landmark Mortgage Company and Professional Mortgage Corporation are now Landmark Professional Mortgage Company (LPMC). LPMC, LLC is an Oregon-based mortgage bank founded in 2011 by two seasoned mortgage executives, Cindy Cowley and David Hafner.
Cindy Cowley brings with her 25 years of experience in local lending. Having done everything from processing to origination to being co-owner of LPMC, she understands all aspects of the lending process. She takes great pride in leading an organization that so deeply values the relationship that it builds with each customer throughout the transaction.
David Hafner is a well-known local lending advocate across the state of Oregon. Having served on countless charitable and professional boards, Dave brings with him a wealth of knowledge about what it takes for a company to make a positive impact on its industry and its community. Dave is dedicated to just that as he continually makes appearances as a presenter at local and national mortgage training seminars as well as government hearings about the future of mortgage lending.
Core Values
LPMC is committed to the following core values based on four principles:
Service – Deliver the highest service levels, including efficient turn times and complete visibility to the loan transaction.
Scalability – Maintain complete operations scalability and sufficient capacity to efficiently and profitably manage the business through any industry ebbs and flows.
Simplicity – Recruit fewer but high quality loan originators; develop and maintain a focused product line to support the most seasoned loan officers and their customers.
Safety – Insist on strict compliance from loan origination to investor delivery with near-zero risk tolerance.
We are a leader in the residential mortgage origination arena by staying up to date on market trends, loan product availability, and technological developments. Our goal is to exceed the expectations of our borrowers. Our commitment to exceptional service is best described through our mission statement.
That's our promise to our past, current, and future customers and why we encourage everyone to "Think Local. Think Landmark Professional."