We Offer:
legal services
Real Estate
Wills
Powers of Attorney
Contracts
Affidavits
Last Updated: Jul 6, 2020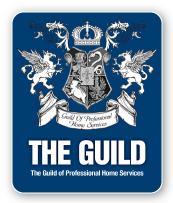 Ken was commissioned as a Notary Public on June 27th, 1983 and opened his practice at Suite 300-1497 Marine Drive, West Vancouver, B.C. at that time. Ken still resides at this same location and as of June 2009 will celebrate 26 years of serving not only North Shore residents but residents from many other areas of the province and the world.

Ken has many years of experience to draw from and in particular he has specialized in the areas of representing Purchasers and Sellers in the purchase and sale of Real Estate in B.C. and Mortgages.

Ken was born and raised on the North Shore. He has been active on a Professional level with the Society of Notaries Public having served as a Director for 23 years and was President of the Society from 1998 to 2000 and 2006 to 2008. Ken has also served as a Director of the Arbitration and Mediation Society of British Columbia. Currently Ken is serving as the Chair of the Notary foundation for the period 2008-2010.

Active in local sports for many years, Ken's passion has been basketball where he has coached at both the High School and College level for 30 years.